Just in case you don't know, Top Ten Tuesday is a weekly meme created by The Broke and the Bookish. Each week they post a new Top Ten list and everyone is invited to join in and make their own. This is my first Top Ten but they've been doing it for years and now I'm finally joining the fun! This week's list is Top Ten Books People Have Been Telling You That You Must Read. It was actually pretty difficult to put this list together since I'll read just about anything I'm recommended. There's just so many books, but here's my list!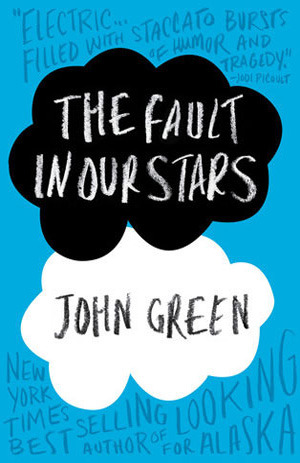 1. The Fault in Our Stars by John Green I cannot escape this goddamn book. Every time I even mention that I like to read in the presence of another person I get asked if I've read this book. This book is everywhere. It haunts my Tumblr dash and Twitter feed no matter how many variations of the title or character names I blacklist/mute. On one hand, I want to read it because it is such a famous book; I want to know why everyone is so crazy about it. Although, on the other, thanks to the internet I already know the entire plot and it's becoming one  of those things you see so much that you just start to hate it, like when a great song is played on the radio 350 times a day. I probably will end up reading it eventually but not until all the hype surrounding it dies down.
2. We Were Liars by E. Lockhart A couple people have recommended this one to me and I've heard so many wonderful things about it too. I've been a little on the fence about actually reading it because the summary I read didn't sell me on it but since I'm hearing great things this one has definitely moved to my ever growing to-read list.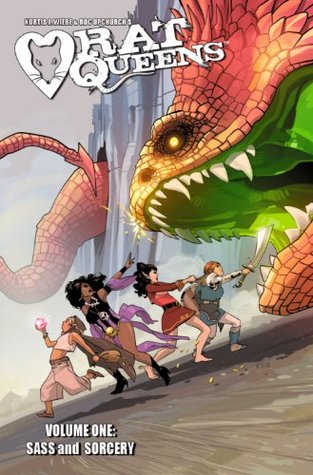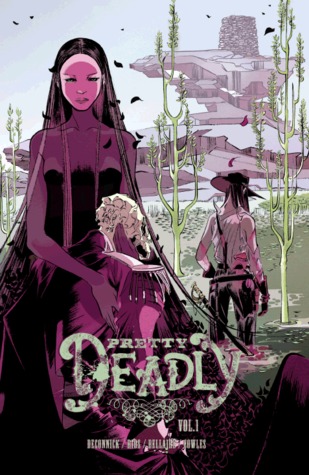 3. Pretty Deadly by Kelly Sue DeConnick & 4. Rat Queens by Kurtis J. Wiebe Recently, I've started reading comics. I've been reading Sex Criminals, The Sandman, and Saga. I've been told since I love those I'll probably love these also. Since there's nothing I love more than stories about bad ass women I think that these will be right up my alley.
5. Broken Monsters by Lauren Beukes Broken Monster came out at the end of July and everyone has been raving about it since. This book seems to have a lot of things I'd like going for it. It's got this great horror/mystery/thriller vibe with part human, part animal corpses being found and a teenager hunting down pedophiles, etc. But everyone said great things about Beukes' last book The Shining Girls and I didn't like it so, I'm a little wary about reading this one.
6. The Giver by Lois Lowry I've been told I have to read this one more and more since the trailer for it was rele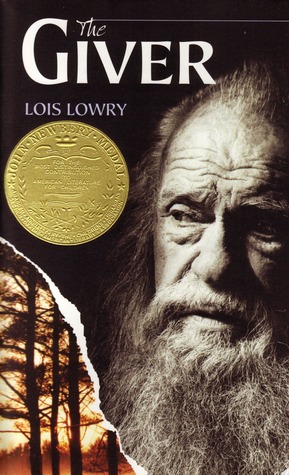 ased. No one can believe I haven't read it already. I don't even know how I haven't. There's nothing really stopping me from reading this I just haven't felt like it. I'm getting pretty burned out on the genre and it's a quartet. I'm just not sure I want to invest my time in another series right now. But since so many people love it and this book's so short I'll probably get around to it eventually.
7. Ghost Story by Peter Straub Someone on Twitter recommended this to me, pretty enthusiastically, a couple months or so ago and I haven't forgotten about it. They claimed it was one of their favorite ghost stories ever. I love ghost stories probably more than it's healthy to love something, so I've been saving this one for just the right moment.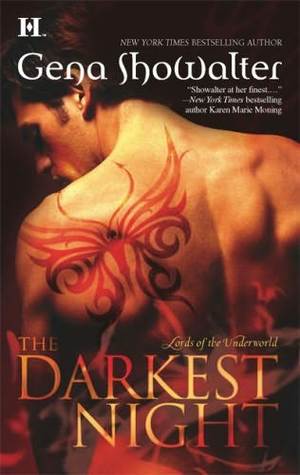 8. The Darkest Night by Gena Showalter  This is the first book in a the Lords of the Underworld series. It's about twelve deliciously hunky immortal warriors. Once upon a time they opened up Pandora's Box and unleashed the evil within, so now they have to carry that evil inside themselves. A powerful enemy of theirs returns and they have to travel the world looking for the sacred relics of the gods. The genre is Paranormal Romance so I believe there's a lot of fun sexy times in it too. I'm a big fan of the Immortals After Dark (IAD) series by Kresley Cole so I'm frequently told that I'll love this series too. Gena Showalter is friends with Kresley Cole and I think some of the IAD characters have cameos in this series, so there's a lot of crossover fans. I don't know if I'll ever get around to actually reading this series, no matter how many people recommend it to me, just because there's so many books in it.
9. The Magicians by Lev Grossman This one is constantly called Harry Potter for adults. All the magic but a hell of a lot darker. I'm not sure I like the comparison because I hate it when people do that, but if it's really as good as people say I shouldn't pass it up. Magic, sex, booze? Sure, I'll read it. I've actually already got the book and plan to read it before the year's end.
10. Outlander by Diana Gabaldon Okay, it might kind of be cheating to include this one since I started reading (well, listening to it) recently because I wanted to watch the TV series but I feel like it fits because before I picked it up it was recommended to me a lot. This is one of those books that I feel is generally recommended all the time but I'm mainly including it because I have this one friend who mentions it all the time because she knew I would love it. And so far I do!