Top Ten Tuesday is a weekly meme created by The Broke and the Bookish. Each week they post a new Top Ten list and everyone is invited to join in and make their own. This week's Top Ten is Top Ten Authors I've Only Read One Book From But NEED To Read More.
At last! After skipping a few weeks, here is another Top Ten Post. This post was a bit difficult because when I read and love a book I automatically go find out if that author has written anything else and add those books to my to-read list and then I promptly get on with reading them. I think this list is going to end up being full of authors who haven't yet written more than one book, but I do think I have ten, so on to the list!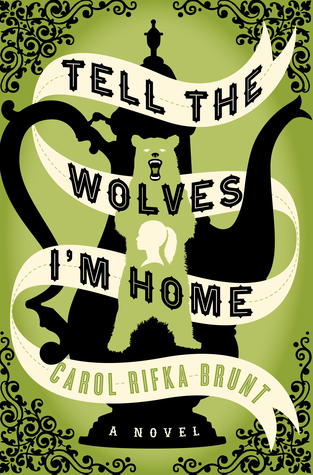 1. Carol Rifka Brunt: Tell The Wolves I'm Home is one of my favorite books in the entire world. Easily top five. If you haven't read this book, well then you need to go fucking read it right now. I'll wait. Seriously. I love this book so much I got a quote from it tattooed on my arm. I love this book so much I'm afraid to reread it. I haven't read more of her books because she hasn't written anymore (to my knowledge).
2. Daniel H. Wilson: Last year (I think), I read Robopocalypse and LOVED it. I don't know why I never checked out any of his other books. I do have some marked to-read but I just never got around to them. And now I'm super excited all over again because as I was browsing through Barnes & Noble last week, I discovered a sequel! Robogenesis. So, I'm about to reread the first one (because I need to have it fresh in my mind, you know?) before I take on the sequel. In a month or so I should be able to cross Wilson off my list!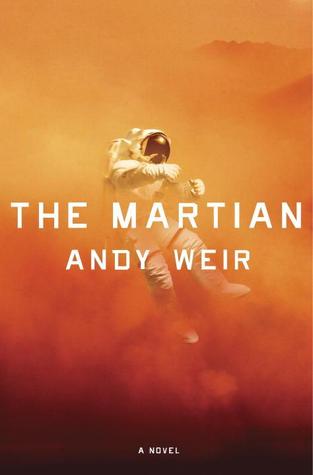 3.  Andy Weir: Like I hope many of you did, I read The Martian and fell a little bit in love with the MC. This book was smart, funny, and a little scary in that oh-shit-that-could-really-happen-way. While I believe he's written at least one short story (that I haven't read), this is his only book so far. I eagerly await more wonderfulness like this from Mr. Weir.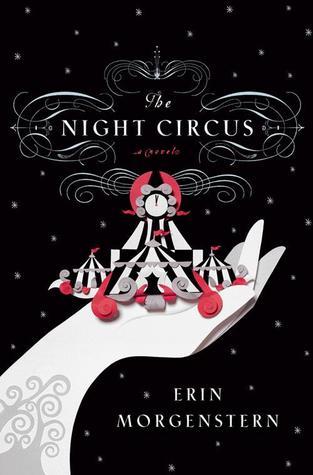 4. Erin Morgenstern has also only written one book, The Night Circus. But it is also one of my favorites. So, I really need her to write more books, so I can read them. Look, I just really need everyone to write more books, so let's get on that. Please and thank you.
5. A.S. King: I've heard a lot of praise surrounding King's books. I've had Reality Boy on my to-read list for a while now and I loved Please Ignore Vera Dietz, so I expect King to be checked off this list very soon too.
6. Danielle Steel: It might seem weird that I've only read one of Steel's books since she's such a big author and has like a hundred out, but her books aren't really my type. Somehow though, I came to own a couple of them (and I really couldn't tell you how). I've read one of them, Matters of the Heart and I've read this book at least three times. It was like a Lifetime movie; I just couldn't turn away.  Lifetime movies, no matter how horrible, are my kryptonite. And if Danielle Steels other books are like this one, then I need to read them.
7. Nick Cutter: I just finished The Troop and it pulled me out of a reading slump I was in. It was everything I've ever wanted and loved about horror. More like this, please.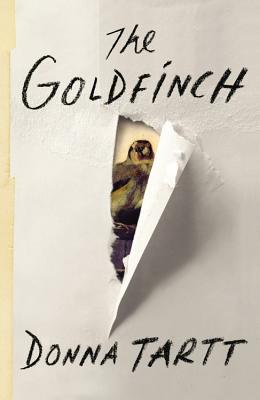 8. Donna Tartt: I hear only good things about Tartt and I mean ONLY good things. And I've read The Goldfinch (who didn't?) and it's made me realize I need to read more Tartt. I'm going to get on that soon.
9. Louise D. Gornall wrote a wonderful novel about gargoyles called In Stone and as a rabid fan of the Disney cartoon, Gargoyles, I jumped at the chance to read it. As a former weird little girl and now weird adult, with crushes on non-human things like gargoyles, Louise makes my dreams come true with my new gargoyle boyfriend (sorry, Goliath). I'm just waiting for the sequel to be published and occasionally bugging Louise on Twitter for updates.
10. Julie Hutchings wrote Running Home one of the most unique vampire books I've ever read. I'm excited to see what she does with the sequel! And she's finally FINALLY set a release date for the it, Sept. 26th! She's also one of the funniest people and a total gross weirdo, so of course, I recommend you read her books and follow her on Twitter.
What about you? What authors are you dying to read more of?
Sidenote: I have got to remember to update this thing more frequently. And I promise it will be with more than just Top Ten Posts (even though they're so fun to make).