Top Ten Tuesday is a weekly meme created by The Broke and the Bookish. Each week they post a new Top Ten list and everyone is invited to join in and make their own. This week's Top Ten is Top Ten Books On My Fall To-Be-Read List.
Another Tuesday, another Top Ten post. This week I've only got eight books on the list because that's as far ahead as I've planned (I have to leave room for a little spontaneity in my reading life.). Some of the books on this week's list haven't been published yet, but will be sometime this fall. Most of the others have been published within the last year, but of course, I'm planning to read all of them before fall is over. As always, you can click on the titles to take you to their Goodreads page for a description, publication date, and other details. Here we go!
1. Robo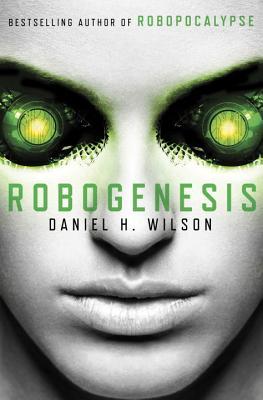 genesis by Daniel H. Wilson: This is the sequel to Robopocalypse and if you shift your eyes up and to the right you can see on my nifty Goodreads widget that I am currently rereading it in preparation for Robogenesis. This book picks up with humanity trying to rebuild after the end of the war, believing that the enemy is dead. We get to catch up with old characters and meet some new as Archos prepares to start a war that humanity won't be allowed to win.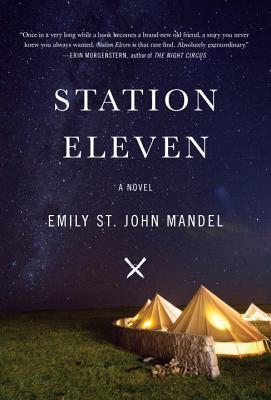 2. Station Eleven by Emily St. John Mandel: Another post-apocalyptic scifi thriller. This was just published earlier this month, but I've been hearing wonderful things about it forever. Station Eleven is set in the beginning of the collapse of civilization and tells the story of a Hollywood star, his would-be savior, and a group of actors roaming the scattered outposts of the Great Lakes area, risking everything for art and humanity.
3. Solomon's Whisper by Sandra Brannan: This is the fifth book in the Liv Bergen Mystery series. I started this series a couple years ago when I won copies of the first three books and I've been faithfully reading it ever since.  In this one Liv Bergen is debating whether or not she wants to quit the FBI after the events of the last book put her family in danger. In an attempt to keep her in the FBI, she's assigned a cold case, the death of her niece.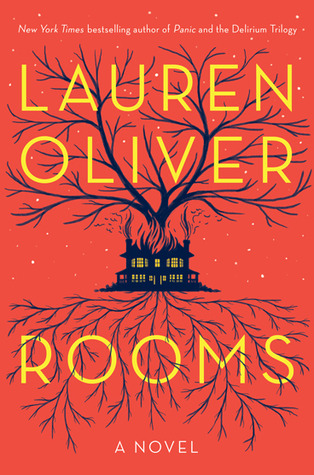 4. Rooms by Lauren Oliver: Book Birthday Alert! This book comes out today! I love Lauren Oliver. I loved Before I Fall and Delirium (I'm still working my way through the rest of the series though). I have a feeling though this book may become my favorite of her's. It's a tale of family, ghosts, secrets, and mystery and it just sounds delightful. It's being compared to The Ocean at the End of the Lane (one of my favorite books of all time), The Lovely Bones, and Her Fearful Symmetry. I cannot wait to get my hands on it!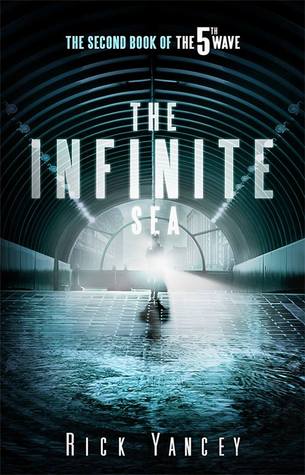 5. The Infinite Sea by Rick Yancey: Oh look! Another post-apocalyptic novel! Looks like my TBR list is developing a theme. This book is the sequel to The Fifth Wave, which I read earlier this year. This came out last week, I believe. Cassie and her friends will be dealing with the aftermath of the 5th wave and trying to circumvent the Other's goal of exterminating humanity.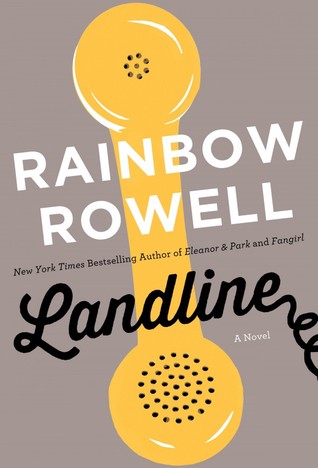 6. Landline by Rainbow Rowell: I love Rowell's books, so I have no idea why I haven't gotten around to reading this yet. But it has only been out a couple of months. In this book, Georgie's marriage is in trouble and she finds a way to communicate with her husband, in the past. So, does she fix her marriage before it starts or stop it from happening?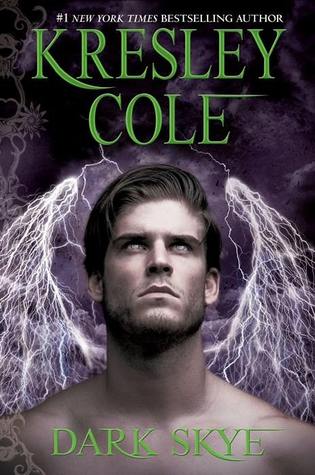 7. Dark Skye by Kresley Cole: This is the 14th book in the Immortals After Dark series and holy hell I just realized I've been reading this series for a long time. Each book focuses on a couple, who usually don't want to be together or can't for some reason. This book focuses on Lanthe, a Sorceri, and Thronos, a Vrekener, two species that are natural enemies. Thronos and Lanthe loved each other as kids but tragedy struck and turned them into bitter enemies. It's a typical Paranormal Romance but these books have amazingly well developed characters and an over-arcing story that I just love.
8. The Lost Hours by Karen White: I've read some of  White's other books, the Tradd Street books, but honestly, I didn't care for them. But that was only because I literally hated every single character in the books. The mysteries those books were about though, were wonderfully formed and well thought out. They were the only reason I kept reading that series. That's also why I want to read this book. New book, new characters, a new mystery. Bring it.
That's it! Looks like my fall is going to be filled with apocalyptic worlds, mysteries, ghosts, love, and death. Just the way I like it. What are you reading this fall?